By The Editors Of Parenting Magazine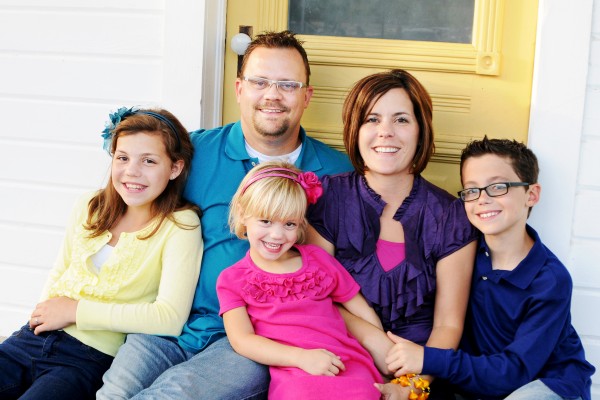 (Image Source: wearethatfamily.com)
Write It All Down
At my mother's suggestion, I started keeping a journal of things my kids say and do. Not only do I enjoy looking back on the cute and funny things I would've forgotten, it's also helped me gain perspective on their behavior. And when my children are older, the entries will make a neat addition to their baby books.
Jessica Becherini
Oceanside, CA
Smile When You Go Into Your Child's Room
Ever since someone suggested this to me at my baby shower, I've tried to do it, even when I'm tired or out-of-sorts. It's worked: Today, my 3 1/2-year-old son and 1 1/2-year-old daughter are happy children who more often than not wake up with smiles on their faces.
Jennifer Denny Louisville, KY
Allow Kids to Learn at Their Own Pace
When my daughter turned 17 months, I bought her a potty chair. Within two weeks, she was using it without prompting. I always offer the potty as an option; sometimes she wants it and other times she asks for a diaper. Whether it's toilet training or learning the alphabet and numbers, I let her progress at her own speed.
Pamela Williamson
Nekoosa, WI
Trust Your Instincts
In the first few weeks after he was born, my son slept mostly in 20- to 30-minute increments, day and night. I finally confided to a friend that I was considering sleeping with the baby, but was worried about criticism. She assured me that lots of parents — herself included — had done this. It was as if a weight had been lifted off me. After that, I slept with my baby on a regular basis and at long last started enjoying parenthood.
Carol Axelson
Topeka, KS
To Read More – Click Here
See More Parenting Articles by Dr. Randy Cale at www.TerrificParenting.com